Facebook: https://www.facebook.com/Merrimack-Sno-Buds-359274340837732/
Contact: Contact Form
About: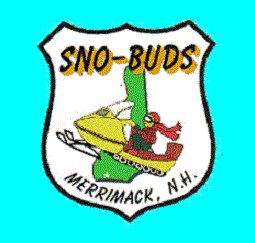 The Merrimack Sno-Buds was formed in 1969. We were incorporated as a non-profit organization in 1972. Our purpose is to stimulate and advance the general welfare and safety of snowmobiling.
We are an organization of approximately 60 families from southern New Hampshire and northeast Massachusetts. We are a charter member of the New Hampshire Snowmobile Association (NHSA) and all of our members are members of NHSA.
Our activities include local and distant snowmobiling throughout Merrimack, New Hampshire, New England and Quebec, instructing NH Snowmobile Safety classes and participating in the annual NHSA Snowmobile Easter Seal Ride-In. Our weekend rides usually entail meeting at a local spot and then going up as a group, and riding together.
We have several significant trips planned each year that include destinations like Quebec, Maine, and New Hampshire. We've even had a trip to Yellowstone. Please check our events calendar.
Our NH OHRV snowmobile safety class is designed for young (and older) snowmobiler's. Upon successful completion of the 8-hour class, a person 12 – 17 years old may legally ride off their own property and may legally cross a road.
Please respect the landowners that our trails traverse. Without their permission and without the work of club members, our Merrimack and NH snowmobile trail system would not exist.
Feel free to join the Merrimack Sno-Buds by contacting any of our officers or by attending one of our club meetings held at teh Town Hall in Merrimack. Please sheck our calendar for the dates. Our meetings start at 7:30PM.
Dues are $25 per year . The dues include a single or family membership to NHSA and a family membership to the Sno-Buds.
We certainly hope you can join us! .